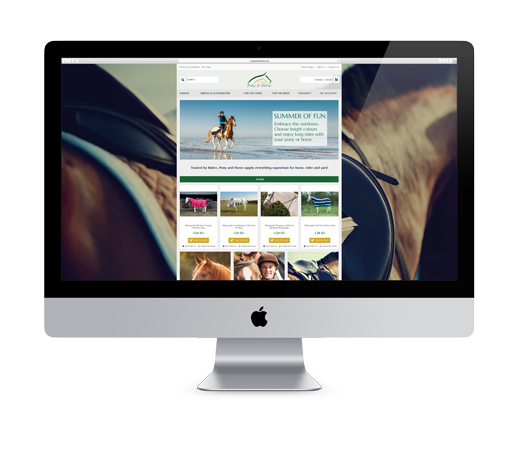 Services at a glance:  E-commerce website design and maintenance, product sourcing, SEO, fulfilment, print design and print, signage
Rebecca's latest venture is as a brand new online supplier of Equestrian Products.
Projects:
We have worked with the owner, Rebecca, for many years providing marketing support for her successful Equestrian & Riding Centre. It was now time to take the business to a new level with its own online e-commerce presence.
Client sInce: 2011