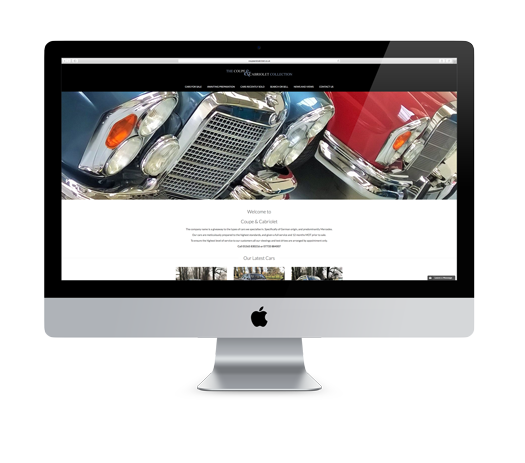 Services at a glance:  Website Design and Maintenance
An exclusive dealer in classic Mercedes sports cars providing a highly personal service for the supply of high quality and rare sports cars.
Project:
Coupe & Cabriolet choose Heron to build and maintain their new website. We built the site specifically to allow the client to keep the site updated themselves, therefore, minimising their ongoing cost.
Client sInce: 2007